MonoSki GA!GA!GA!
Japanese MonoSki scene
---
MonoSkis
I bought monoskis from "Snowshark Monoskis" with my friends.
Snowshark Monoskis has shipped our monoskis to Japan by UPS.



Mako 175cm 2000/2001 model
But the top sheet is Tigershark's.
New Makos will be blue and red.




with '98-'99 model Tigershark 188cm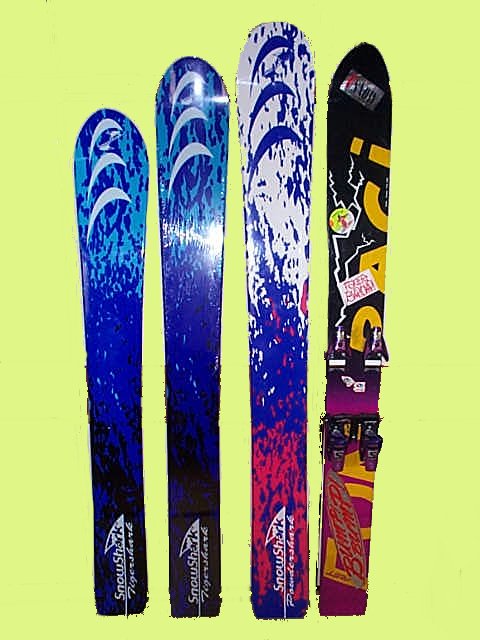 from the left
'98-'99 model Tigershark 175cm
'98-'99 model Tigershark 188cm
'98-'99 model Powdershark 200cm
'95-'96? model Freestyle Funracing 195cm by DURET(Not Snowshark)


"Snowshark Monoskis" has two shops on the web.
http://www.monoskiusa.com
Bill Silliman Enterprises
http://www.snowshark.com/
Factory Direct


Confirm the stock and shipping schedule surely.
If it will be sent by UPS, you will get it from KURONEKO-YAMATO in Japan within a week.
Receive your "UPS Shipping Number" from Snowshark by e-mail when it is shipped.
Do an individual import with the self-responsibility!

---
(C)2000-2003 Pei
back